Corporate Transportation Decarbonization Initiatives
The transportation sector is ripe for corporate climate-related action.  David Gardiner and Associates (DGA) has developed a new Corporate Transportation Decarbonization Tracker and Report which aim to help policymakers, manufacturers, transportation and fuel providers, and other stakeholders better understand corporate initiatives related to transportation emissions reduction and electric vehicle (EV) expansion. Over time, DGA will expand this research to include additional companies.
Last Updated: November 2022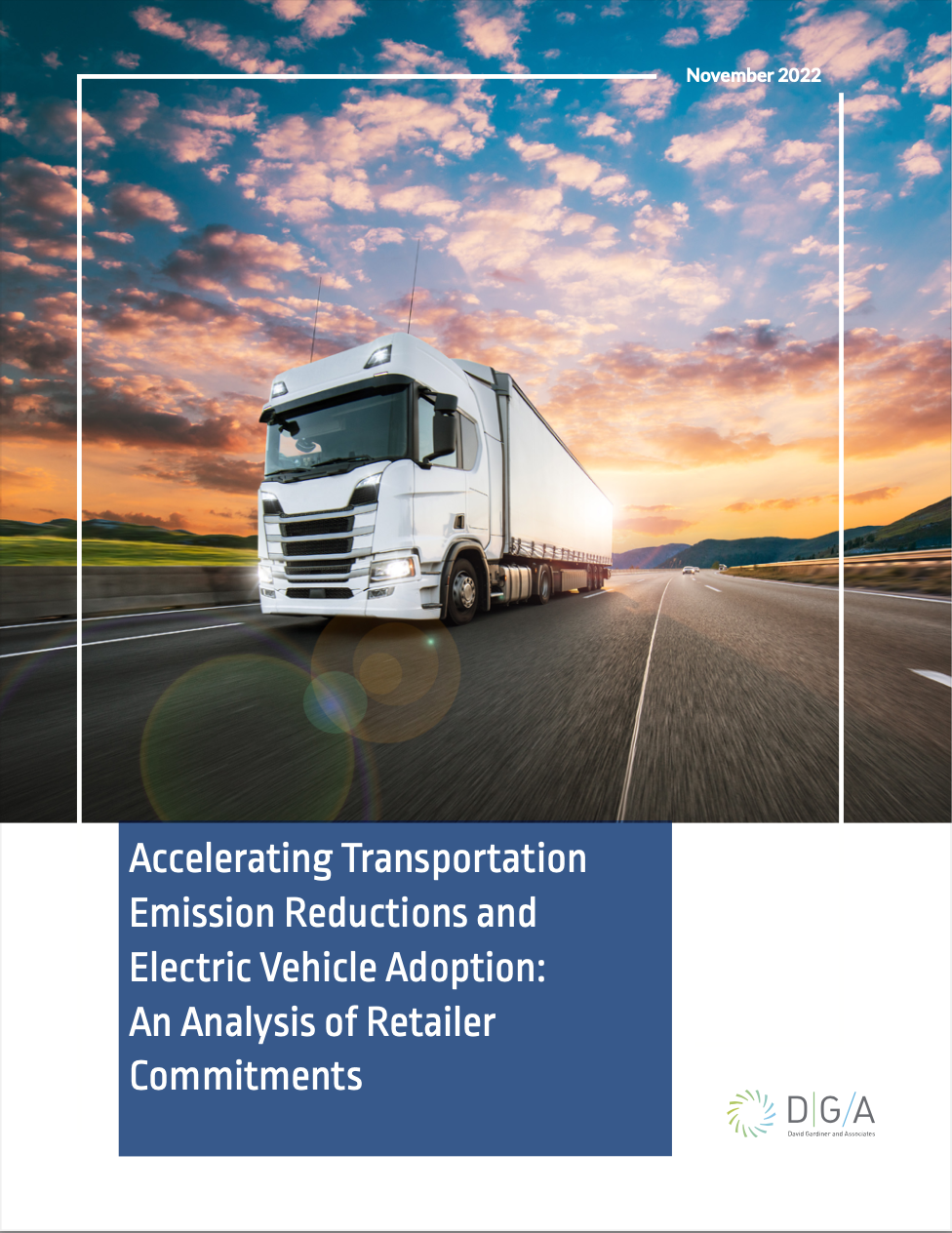 Accelerating Transportation Emission Reductions and Electric Vehicle Adoption: An Analysis of Retailer Commitments.
The report finds that there is a significant opportunity for retail corporations to advance EV adoption and summarizes major findings from data on 149 retailers' vehicle electrification and transportation emissions reduction activities.
The report highlights specific retailers' bold commitments and innovative practices and also describes high-level actions and policy recommendations that can be taken by the retail industry, policymakers, and others to scale up EV adoption and EV infrastructure deployment.
To read more and download the report, visit here.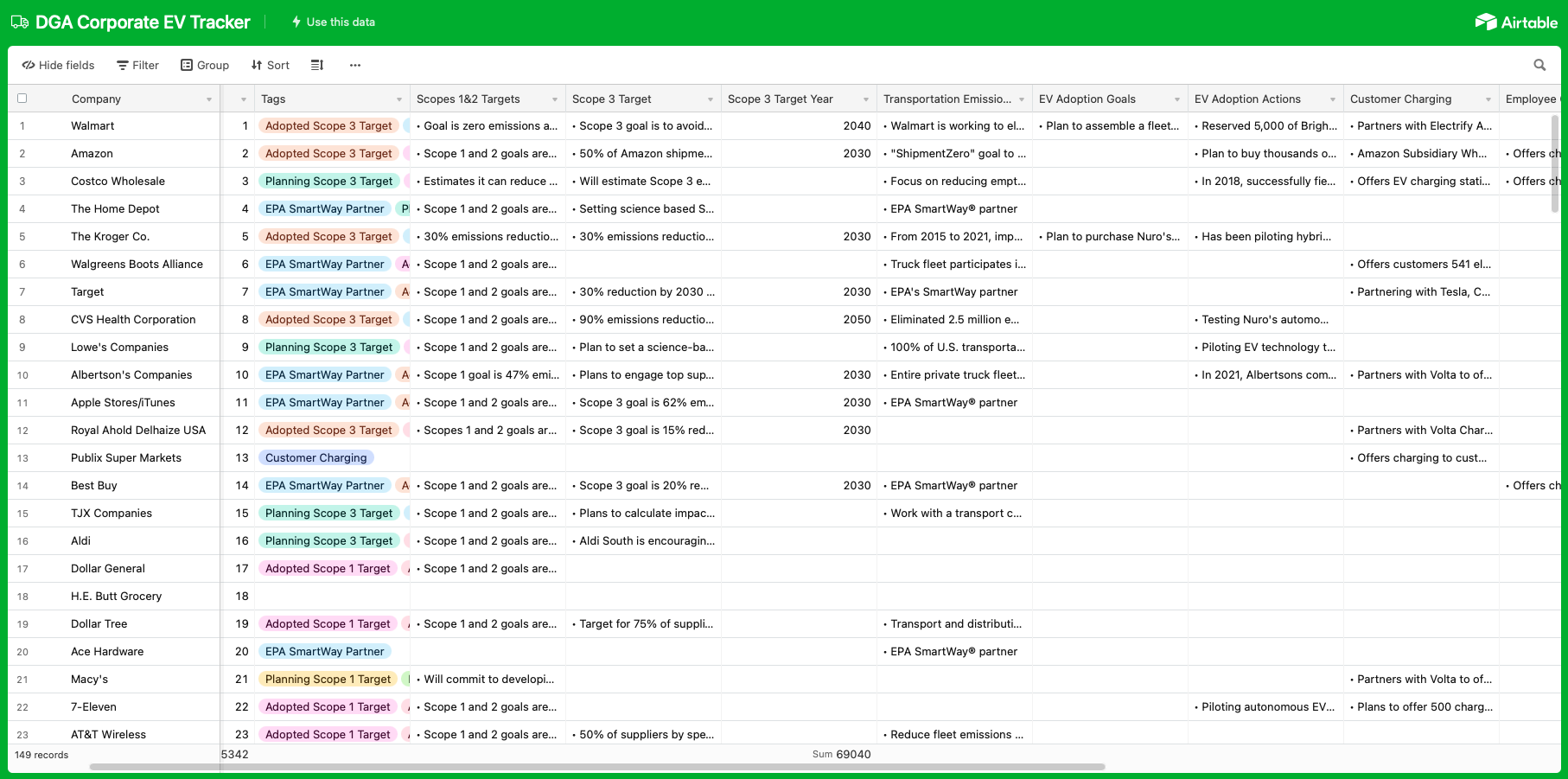 What's Included:
Company ranking based on NRF's 2022 Top Retailers List
Scope 1, 2, & 3 emissions targets, if applicable
Any goals or actions taken to reduce overall transportation emissions (including participation in EPA's Smart-Way program)
Any goals or actions taken to transition to electric vehicles
Any efforts to establish or expand EV charging access for customers, employees, and fleets
Other actions taken to support EV Expansion (including participation in the Ceres' Corporate Electric Vehicle Alliance)
Access the full Tracker using the form below
DGA hosted a webinar exploring the progress top retailers have made toward transportation decarbonization, including deployment of EV charging infrastrucrture, route efficiency programs, and opportunities for collaobration across the corporate sector.
Speakers — Panel 1
Erin Hiatt — Vice President, CSR, Retail Industry Leaders Association (RILA)
Denise Kearns — EPA Office of Transportation and Air Quality / EPA SmartWay
Speakers — Panel 2 (from 48:00)
Brandon Jones — Manager, Clean Vehicles, Ceres
Paul Carp — Senior Director of Business Development (Fleets), EVgo Fast Charging
Adam Raphael — Head of Power & Energy Solutions, Amazon Last Mile