Customer Renewables Initiative
Large institutional buyers are changing the energy landscape as we know it. In recent years, Fortune 500 companies and other large institutions, such as the military and colleges and universities, have begun to transform electricity markets by ramping up their purchases of renewable energy.
Beginning in 2014, DGA initiated a series of efforts to connect the massive shift in renewable energy markets led by large customers to a new set of state policy campaigns on customer choice. DGA identified this market trend early on and began working with diverse partners to develop customer choice policy campaigns designed to surpass the deployment of 60 gigawatts of additional renewable energy by 2025.
We work with companies, non-profits, and foundations to advance renewable energy choice policy for large customers
"DGA is a trusted advisor that provides valuable insight into potential opportunities to advance renewable energy purchasing options for us and other businesses."
—Peter Dahm, Sustainability Director, Operations and Natural Resources, Cargill
"DGA's leadership in analyzing policy, convening meetings, and driving advocacy has been a significant asset in our efforts to expand renewable energy customer choice for America's largest employers."
—Joe Rinzel, Executive Director, Employers for Renewable Energy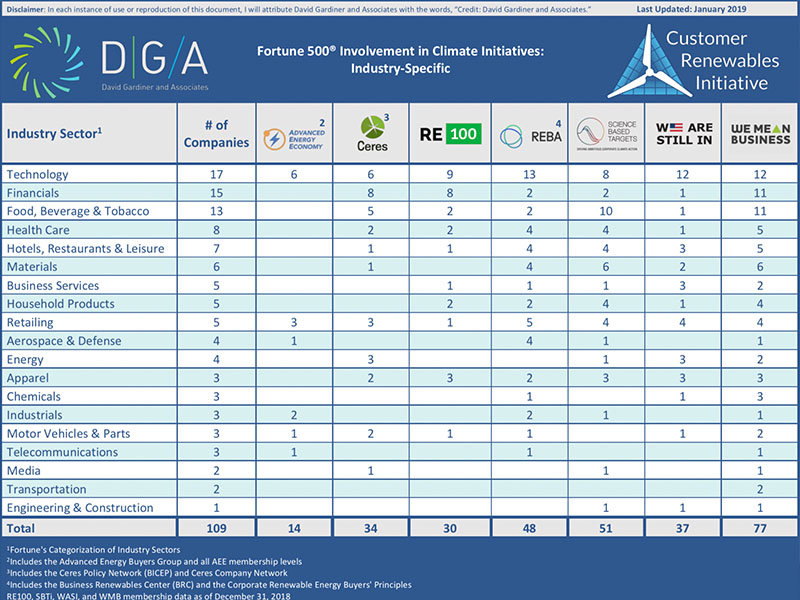 What does corporate clean energy and climate leadership look like? David Gardiner and Associates has a new tool designed to help stakeholders answer these questions.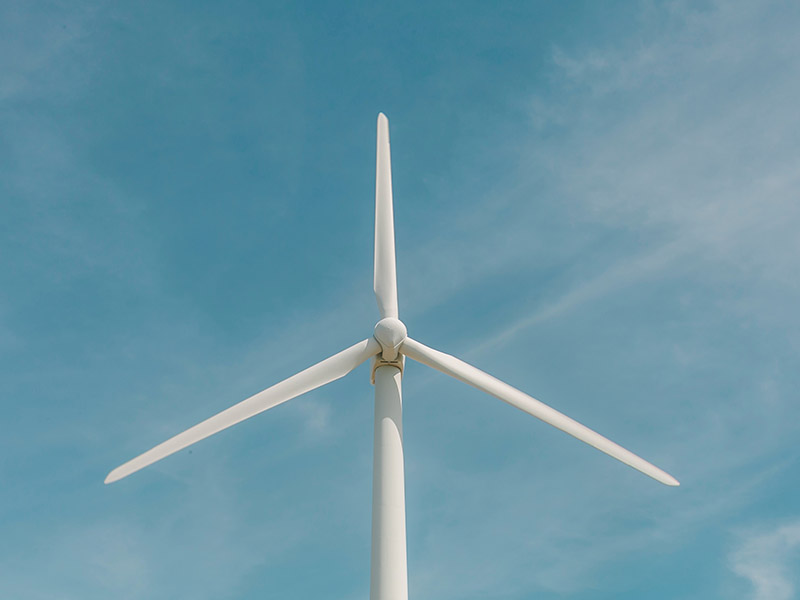 David Gardiner and Associates is renaming our Customer Revolution Project to the Customer Renewables Initiative. The new name reflects the massive shifts in U.S. renewable energy markets and the work underway to accelerate these markets.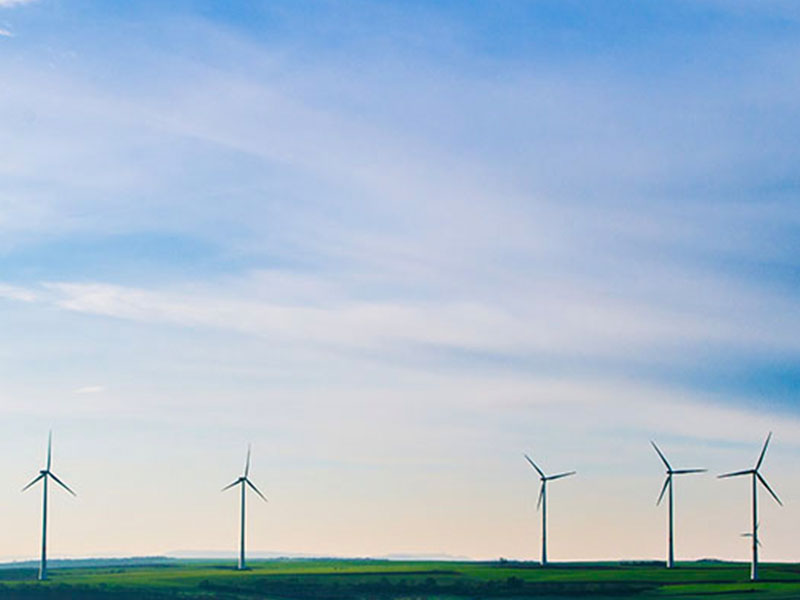 Our webinar highlighted the major impact of large customers on renewable energy growth in 2017 and featured speakers from Microsoft, the American Wind Energy Association, and Solar Energy Industries Association.
Keep up with the latest news related to the Customer Renewables Initiative
Join us on social media for news about
the most recent major renewable energy deals
Learn about opportunities to engage with DGA on this issue: